News
Bowman Lusambe Requests Kings Malaemba and B Flow To Apologise.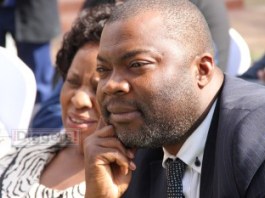 Lusaka Province minister Bowman Lusambo has warned and requested Kings Malembe Malembe, B Flow and an unnamed photographer to apologise for demeaning the name of the president through social media and music.Speaking in a media briefing Honorable Lusambo gave Kings Malembe Malembe 24 hours to give a public statement and said if not he will take action and he has also urged the others to apologise or else he will react.
This follows after B Flow and a group of other artists released a song about the current state of affairs titled "ishiwi"
Mr Lusambo said he will not tolerate anyone speaking against the president or government.
Facebook Comments