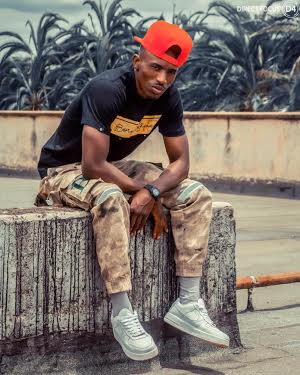 Rapper Chef 187 is known for having strong come backs whenever he is attacked online by critics . He does not let bitter criticism just slide easily and here is one latest come back the rapper recently made when a Facebook follower commented on his height in comparison with Kay 1/2 of Chanda Na Kay.
Kay of the most currently trending duo Chanda Na Kay ended up becoming the victim when HipHop Mogul Chef 187 insinuated that he has more money than him. Undeniable fact that would have been well presented if money & achievement was in the picture.
Despite the online misunderstandings reported between Kay and Chef 187's elder brother Macky 2,there is no record of bad blood between Chanda Na Kay and Chef 187.